THE ANTS PANTS CAFE STORY
After many years working in cafe's around Philadelphia in the late '90's, it took a few years immersed in Sydney's cafe culture to cement the desire to offer a similar experience in a seemingly untapped market in Philly back in 2003 where many considered brunch to be an afterthought. Childhood friends Liz Fleming and Nancy Silverman both Jenkintown natives and both with extensive experience working at some of Philadelphia's finest, were determined to set out on their own to offer locals in the Graduate Hospital neighborhood an experience that was long overdue.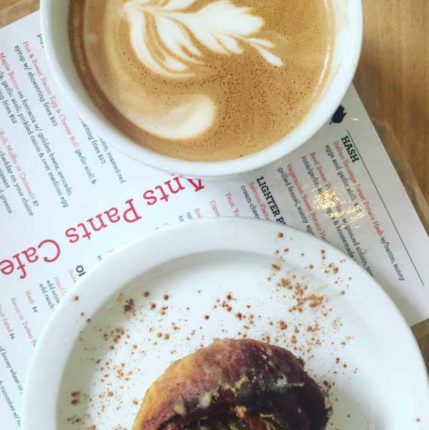 The Opening
After scouring high and low for locations around Philadelphia, it became pretty obvious that Philly's Graduate Hospital section was screaming for a cafe to serve an underserved neighborhood. Following the closing of a Psychic Reading store, an opportunity presented itself (in addition to significant renovations). After several months preparation, Ants Pants officially opened its doors in October 2004.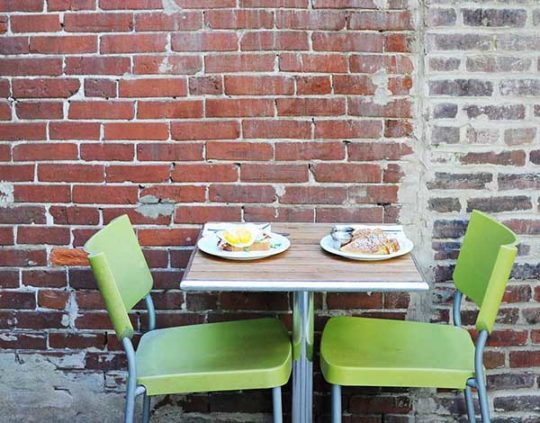 The Inspiration
We should give credit where it's due and a big part of the cafe's existence should be given to Liz's experience working at Cool Beans in Sydney's inner city Pyrmont neighbourhood along with several stints at various cafes in the Sydney suburb of Lane Cove. These experiences solidified her desire to provide an environment that celebrated a love of good food, a good cuppa and a place for mates to gather to enjoy it. Most of the items on the menu would easily be found in any Aussie cafe and after relationships with various coffee purveyors including Australia's Belaroma and Tobys Estate we've recently embraced our Phillyness and partnered with local roasters Elixr. It's also important to mention that Liz is married to one of Philadelphia's pre-eminent Aussies and all round good bloke.
Gift Certificates
Ants Pants offers gift certificates. Order one today for a friend, mate, enemy, frenemy, sibling, child, parent, in-law, out-law or just get one for yourself!